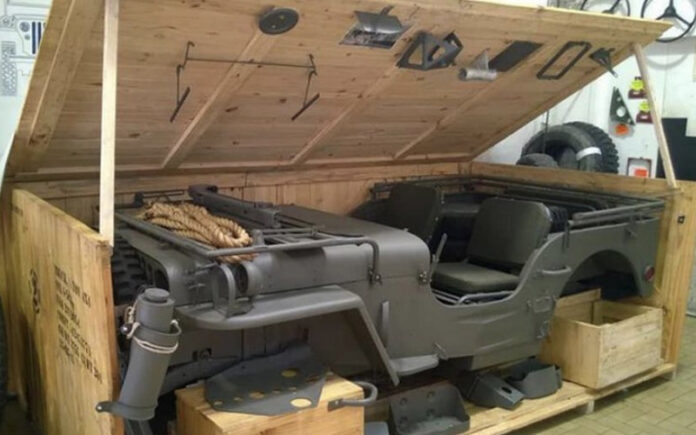 As you may know, the super popular Jeep brand originated from World War II. The Allies were in desperate need of a reliable, simple, and capable utility vehicle.
Initially, manufacturers only had 11 days to respond to the call to action from the US government. The majority of the 600,000+ built over the duration of the war were built by Willys Overland Motors and Ford. Within record timing (75 days) the first working prototype was unveiled.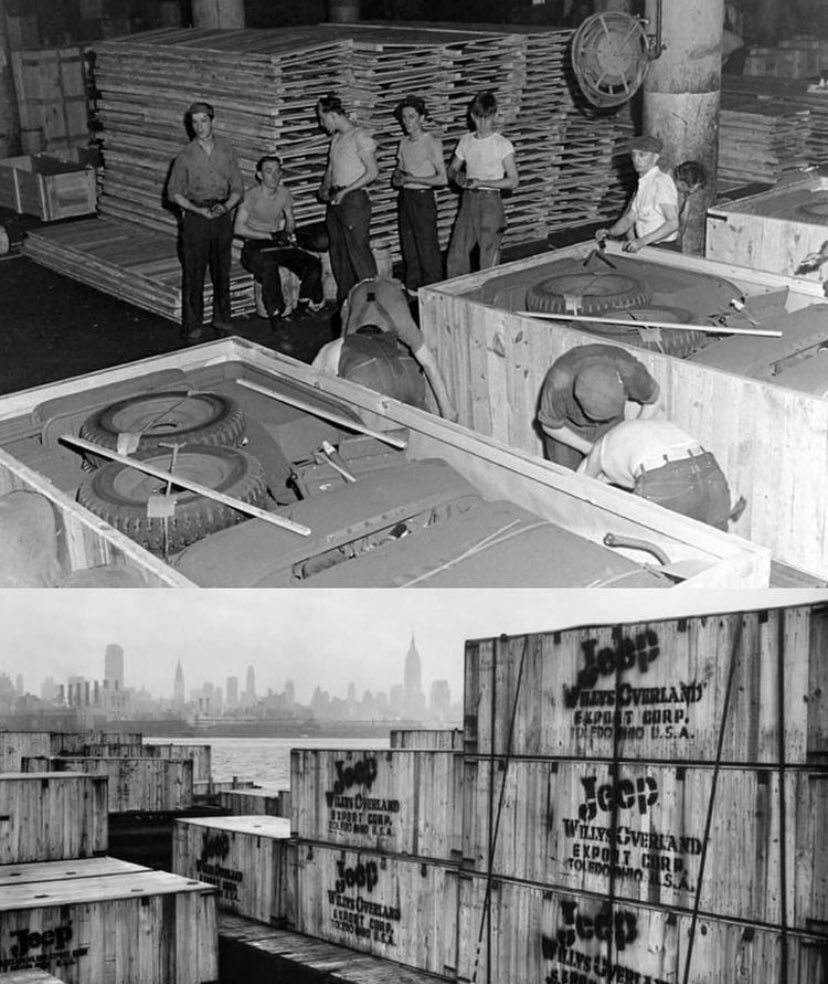 The insanely fast design and production was not the most fascinating aspect. Shipping the Jeeps was quite complicated. These vehicles were actually broken down and minimized into shipping crates.
Assembly was not fully completed until the vehicle arrived to it's designated area. These Jeeps were so simple to assemble that it can be done within minutes. Check out this video of a Willys Jeep being disassembled in just about one minute.
The Willys Overland and Ford jeeps were perfect for battle. They were fuel efficient, easy to repair (thanks to the interchangeable parts and simple architecture), and VERY capable for any terrain.
Another amazing attribute is that the Willys Overland Jeep could even be suited to travel on train tracks just by swapping out the wheels, further aiding in the numerous ways to transport soldiers and precious supplies.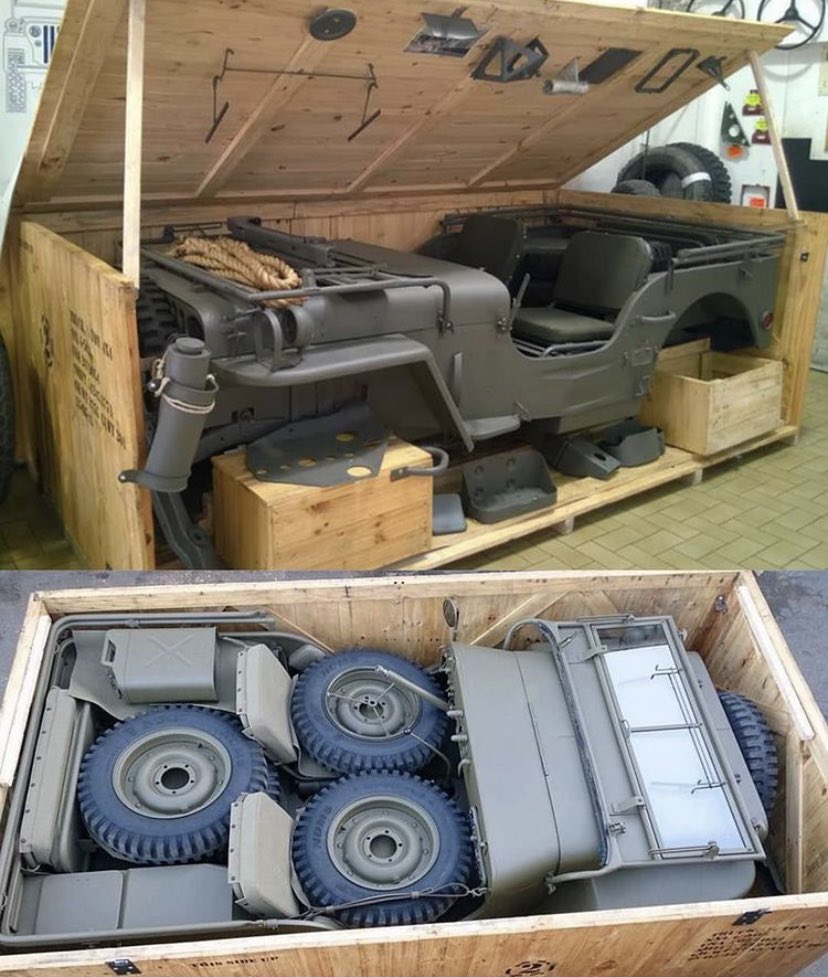 The design was soon imitated by Japan and England. The Japanese brand, Toyota, launched the Land Cruiser, and Land Rover was soon created by England shortly after.
There's an old urban legend that claims you could even buy these Jeeps after the war for $50! Here's an old sales ad: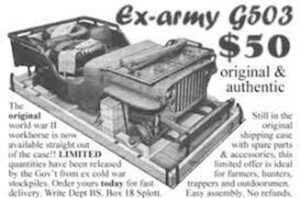 Sadly, some of the new Jeeps are not manufactured anywhere near the same quality or durability standards as the old school Jeeps. Thankfully, the iconic grille design lives on!