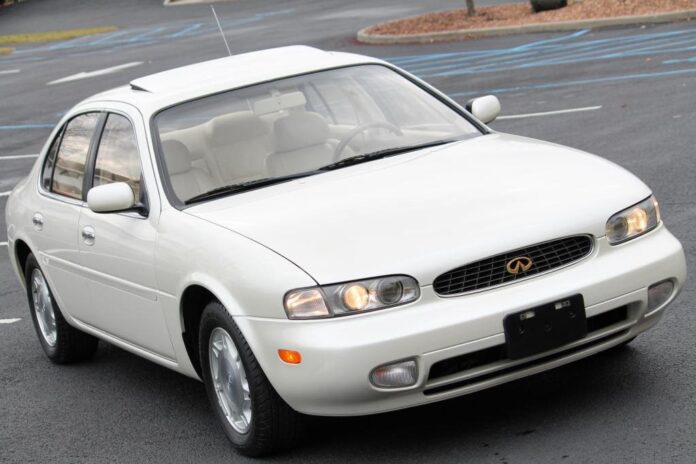 Nostalgia for the quirky and beautiful cars of the 1990's: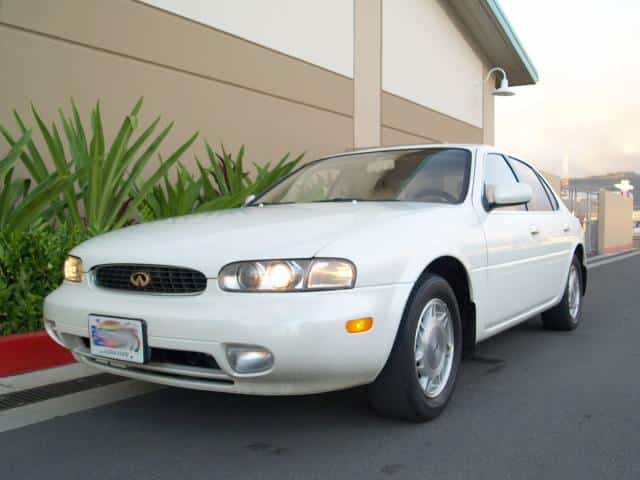 It's the 1990's, you're getting ready for a day at the office. Don't forget your checklist – do you have you briefcase and pager? Oops, you need to tighten up your tie! Alright, everything is in check and you are ready to go. As you walk down to the garage, you are welcomed by a Cypress Pearl, 1994 Infiniti J30. Your very own executive sedan which you worked very hard for. You make yourself particularly comfortable by adjusting your 8-way power seat. It is rather brisk so you indulge in the standard heated seats. Time is on your side this morning, you woke up extra early and ready to seize the day. So why not enjoy some jazz music while you take the scenic route to work? You do have a standard Bose audio system after all. As you encounter your first red light on your way to work you realize you are in the wrong lane. There's two options you can take. Either let the cars to your right lane pass first or mash the gas pedal and surpass the cars. With your punchy 3.0L V6 you decide to floor it. The engine is adequately warm and your 210 horses come to life. All with slick acceleration and zero drama.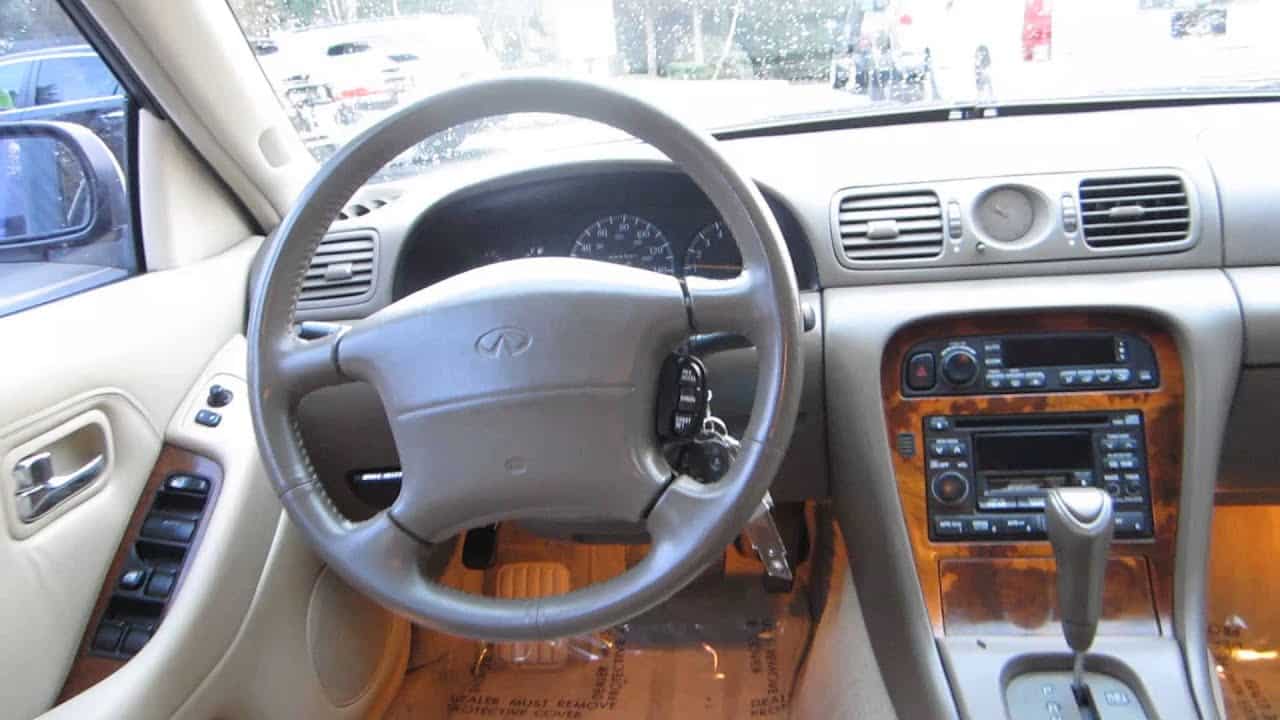 As you enter the city you cannot help my notice your car's  captivating reflection in the large building by your side. Most executive/luxury sedans of this era are rather boxy and generic. But not yours, you have an elegantly crafted, swooshing roofline that follows all the way to the trunk and bumper. Wow, such a profound road presence – all thanks to the Italian designers. As you enter the parking spot of the garage you almost don't want to get out. Not because you despise your job, not because you dread seeing your coworkers, but because this car is alive and connected to you. From the quality leather, burlwood trim, and digital climate controls you cant help feel encompassed by the quality and refinement. You take a deep breathe, grab your belongs, and tackle the day. All while secretly feeling excited for the engaging driving experience back home once the work day is over.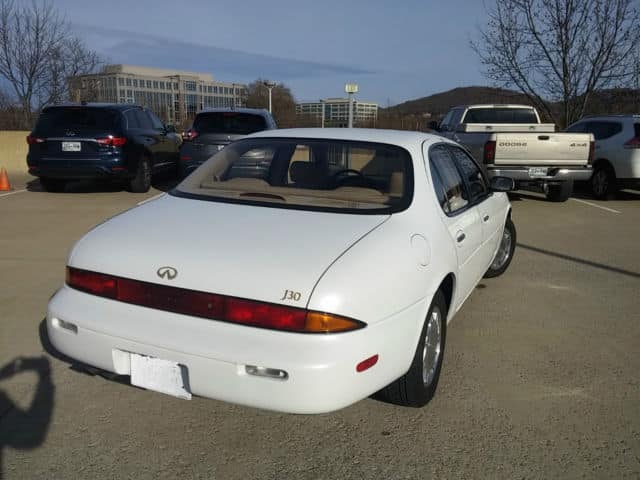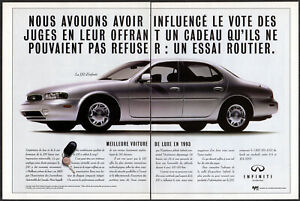 1993-1997 Infiniti J30 Pros and Cons:
– PROS
Quiet, refined, well appoint interior
Unique styling
Adequate power
Long list of standard features (power sunroof, heated seats, dual airbags)
Optional 4-Wheel steering technology
Refined Powertrain
Strong reliability and resale value
ABS four wheel disc brakes
– CONS
Cramped rear seat room (due to sloping roof line)
Engaging yet sloppy handing
RWD can be challenging for winter climates
As the apparent end of the sedan may be approaching – it is outright fun to reminisce on the days of naturally aspirated luxury sedans from Japan. The J30 was replaced by the I30. The I30 was more spacious, modern, and powerful. Yet there is a feeling inside that would push me to choose the J30 over the I30 any day.
So what is your favorite car of the 1990's?