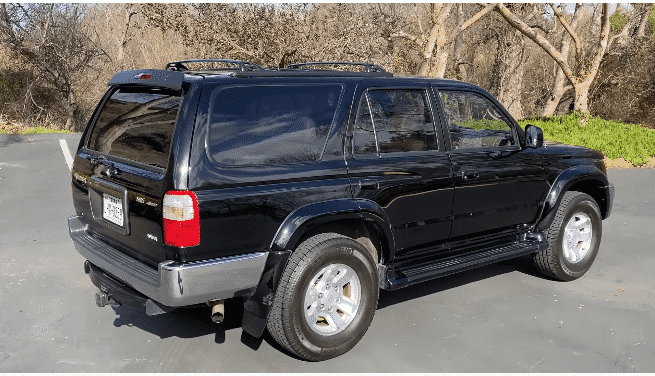 Here is a 2000 Toyota 4Runner with a 5-speed manual transmission, 28,000 original miles, and V6 engine paired with 4WD!
Typically, the 3rd generation 4Runners that are available have hundreds of thousands of miles. To find one with less than 30,000 miles is extremely rare. Adding to the rarity is the 5-speed manual transmission this vehicle is paired with.  Well over 90% of the 3rd generation 4Runners were configured with an automatic transmission. This is also the last generation a stick shift was available!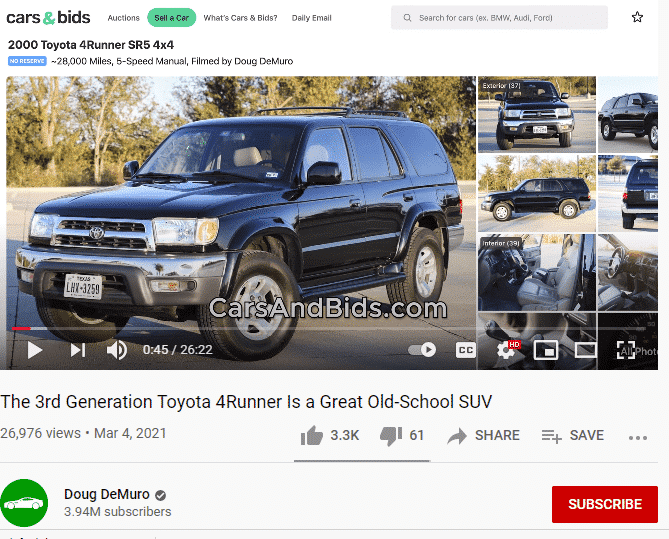 If you are a die hard Toyota enthusiast like myself, you can actually purchase this Toyota 4Runner online right now! It is available at: 2000 Toyota 4Runner SR5 4×4 auction – Cars & Bids (carsandbids.com)
You can also watch a full review of this jaw dropping find below:
The 3rd Generation Toyota 4Runner Is a Great Old-School SUV – YouTube
So what is your favorite SUV on the 1990's?