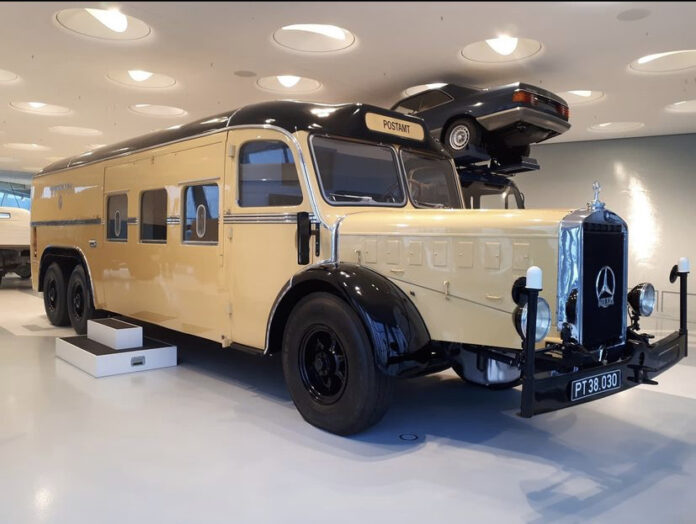 The term "Post Office" is probably something that strikes little to no emotion. That is until you realize Mercedes Benz used to make a massive, imposing, and mobile post office. 
Located in the Mercedes Benz museum, the mobile post office, based on a "O 10000" Mercedes truck, is a 6-wheel, fully functioning post office from the 1930's and 1940's.
Originally used as a bus, these were primarily used after WWII for temporary and mobile postal services throughout Austria. The engine was a massive, 683 cubic-inch 6 cylinder with a top speed of 40mph.
There a very few left in existence today as there were only about 300-400 built. Check out the link below to get more info on this super compelling truck!
https://www.mercedes-benz.com/en/classic/museum/mercedes-benz-o-10000-mobile-post-office/