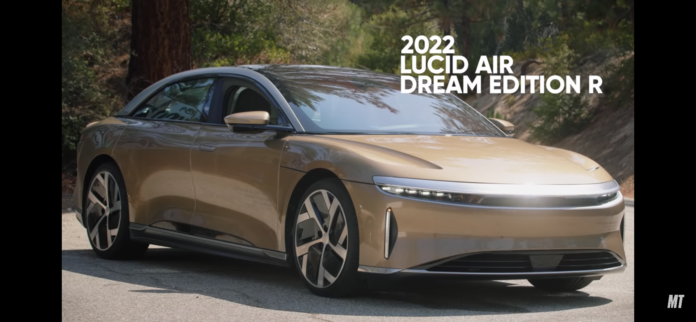 Several years ago I stumbled across an electric vehicle startup company at the New York International Auto Show. I specifically recall it being a relatively small display that I found hard to take serious. Mainly due to the DOZENS of EV's startups that claim to be the next Tesla-fighter. However, due to lack of funding, odd design, or improper ownership, many of these companies slip through the cracks.
Over the next several years I noticed that this particular EV's name never went away. While Tesla gained tremendous traction, this company still remained relevant in the shadows. Fast forward to 2021 and the EV company called "Lucid" actually has drivable prototypes ready and a projected launch date. Pretty exciting. Recently, both Johnny Liberman and Doug Demuro (some of the internets most popular automotive aficionados) took extensive time reviewing a Lucid EV sedan. Johnny actually drove over 400 miles in California with dozens of miles remaining on a single charge. Here are some class leading stats of the $150,000 Lucid Dream.
500 miles of range on a single charge
Capable of adding 300 miles of range in just 20 minutes
Nearly 1400 Lb-Ft of torque.
Created and engineered solely in the USA
2.5 0-60 time
I am also including an extensive review of the Lucid in the video below. So tell us, would you buy a Lucid over a Tesla? I sure would!
Johnny Liberman's 400 mile road trip!