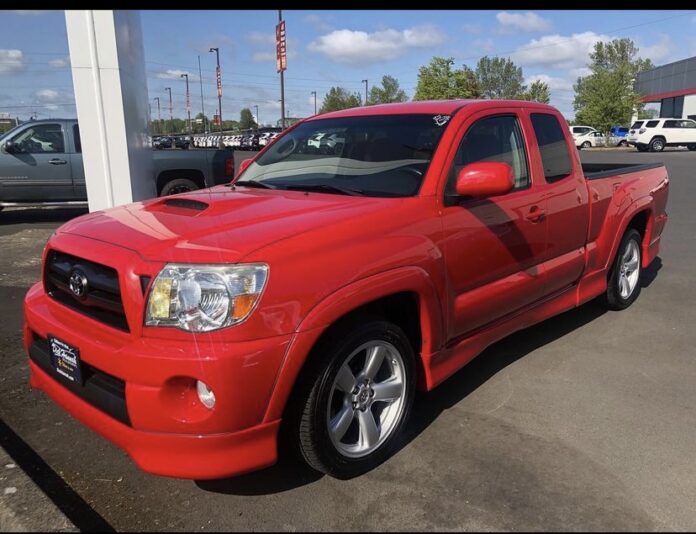 Debuting in the early 1990s, the Ford F-150 Lightning is one of the most iconic performance oriented trucks ever built. Chevrolet also produced an SS model for the Silverado which was not quite as successful as the Lightning.
However, not until years later than something remotely similar existed. Up until 2005, If you wanted a fast truck, you had to go full size. That is until Toyota released a limited edition model called the X-runner. The X-runner featured an aggressive aero kit, springs and dampers for a low ride height, limited edition paint colors, a notchy, 6-speed manual transmission, and sticky tires. Upgraded brakes were also available along with a dealer installed supercharger. With the supercharger, horsepower increased from 236 to 304. Torque also heavily increased from 266 to 345. Non-supercharged models did 0-60 in 7 seconds flat, so with the power upgrades it is easily under 6.0 seconds.
It is estimated that only 27,000 Tacoma X-Runner were sold. Toyota did discontinue the supercharger a few years ago, but there are still various 4Runners and Tacomas, (that share the 4.0L V6) with the aftermarket supercharger.
Toyota has not hinted at a high performance Tacoma coming anytime soon. As of right now, the TRD Pro models are the most modified versions but don't have any boost in power.
So how do you feel about performance trucks?