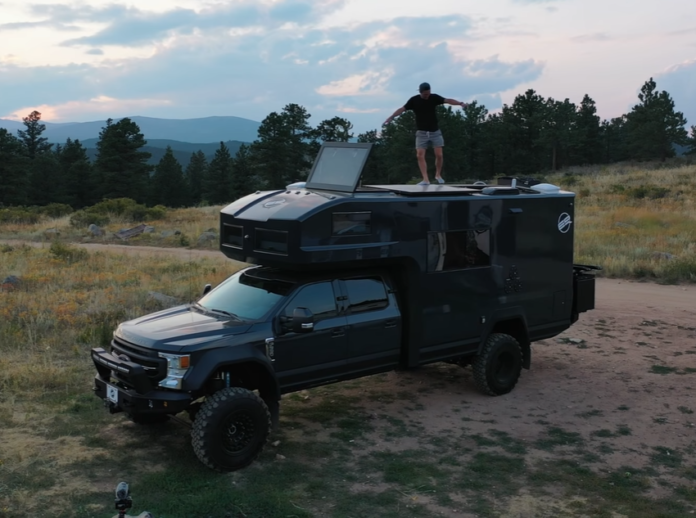 Occasionally, I find myself daydreaming about living in a converted camper van. I've seen countless Mercedes Sprinter vans that have been decked out with four wheel drive, small kitchens, showers, generators, solar panels, and much more. These van typically run abut $150,000 and give 1-2 people adequate space for temporary living. However, what if that cramped van isn't enough room for you? The Earthroamer Truck will undoubtedly satisfy all of your wishes.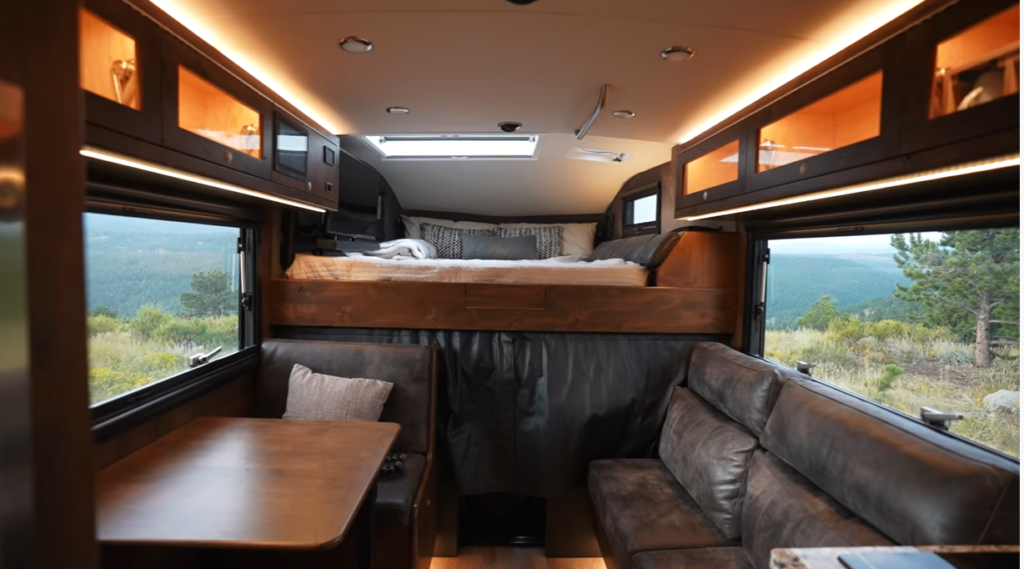 For the staggering price of $650,000 what exactly do you get? For starters the Earthroamer is based on a Ford F-550 with all modern luxuries like GPS, heated and ventilated seats, and a massive crew cab configuration. The truck is an imposing 12 feet tall and that ride height directly correlates to an abundance of room in the hull of the living area. This means you have a full kitchen, queen size bed, office space, a full bathroom and shower, and many more features. All of which are outfitted on a relatively easy to drive truck.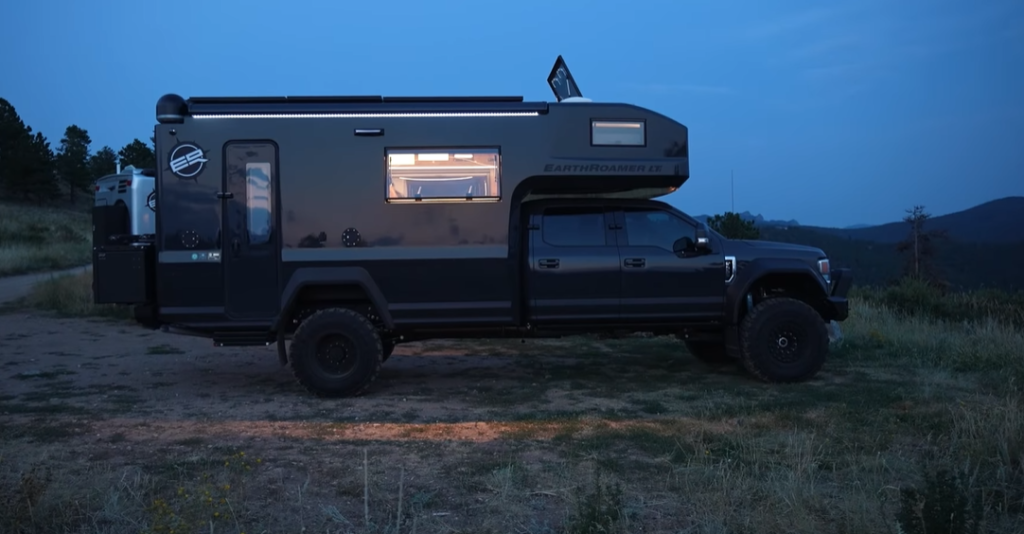 On the roof of the Earthroamer there are massive solar panels that generate tons of power without having to tap into the battery of the truck. Best part about the solar panels is that they double as a roof in which you can walk on and access though the moonroof above the bed. Sounds like an outstanding place to watch the stars at night! The roof also contains a satellite for TV, air conditioning system, and internet connectivity. A 16,000 pound winch is also standard to pull you, or a buddy out of anything you may get stuck in.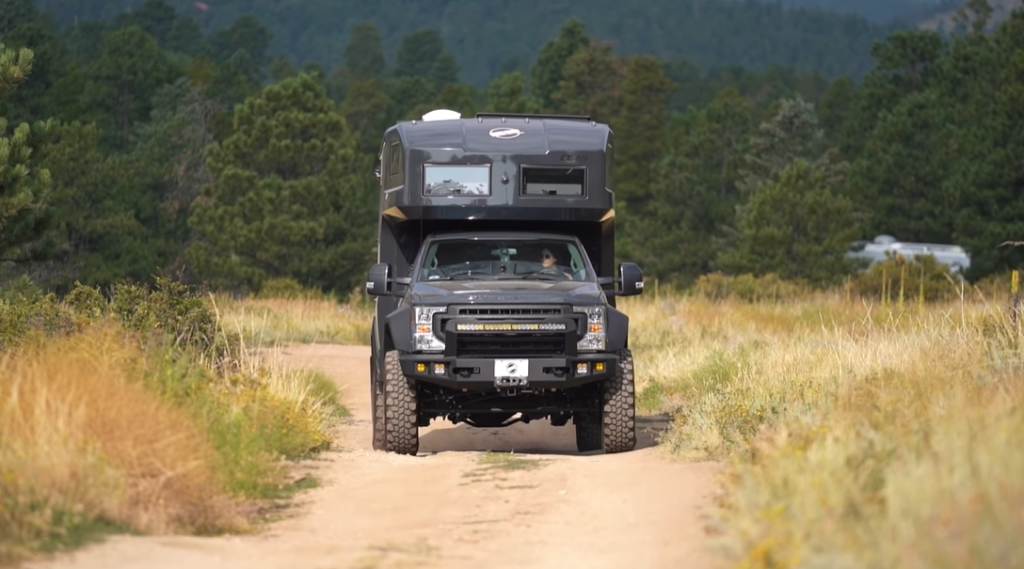 In case you encounter any deep sand, the Earthroamer also features an onboard air compressor so you can inflate and deflate the tires at any point. Did I mention the tires are military grade? The only downside is that the tires are limited to 65mph or else they will over heat. My explanation cant even come close to encapsulating how cool this thing is. So check out the video below and experience it for yourself! The couple reviewing this truck also compares it to there own van so you can see just how much better it is!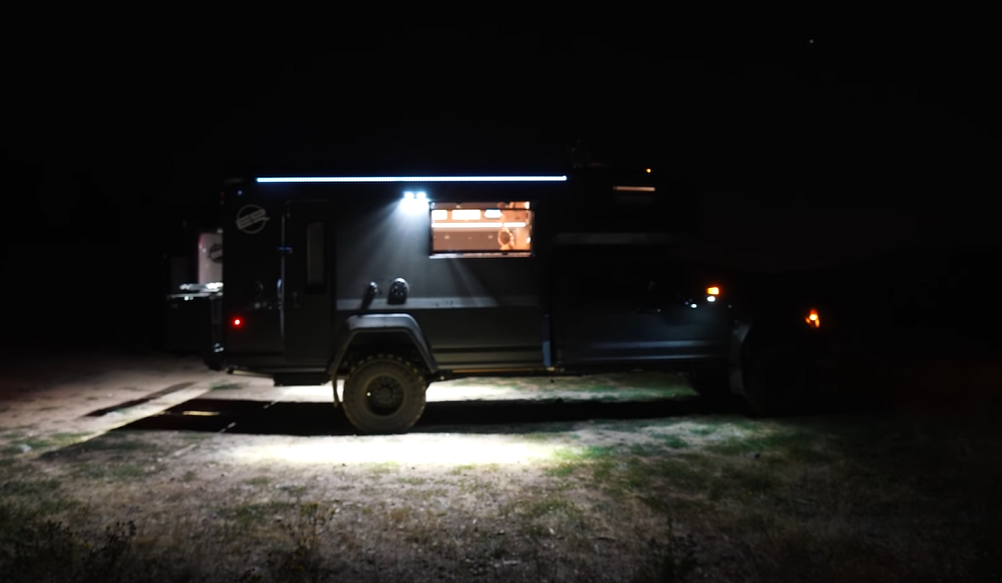 Personally, I think $650K is steep. The Earthroamer is undoubtedly cool and will make your jaw drop. I feel as though $300-400K would be more feasible.