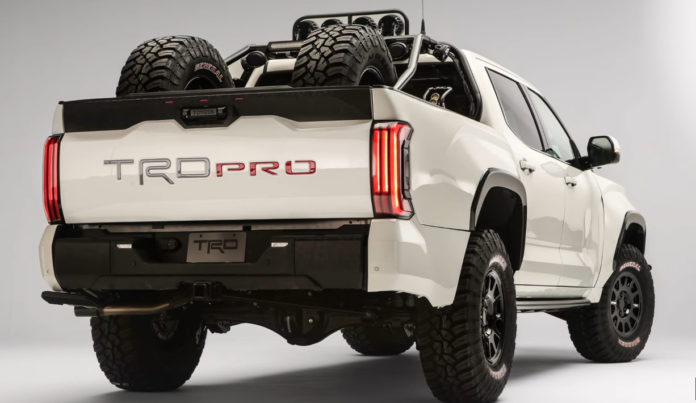 When Toyota unveiled the TRD Pro Lineup back in 2014 it was an instant hit. TRD Pro models provide distinct styling, the "TOYOTA" heritage grille, unique colors, modified suspension components, and in the case of the Tundra, a throaty dual exhaust.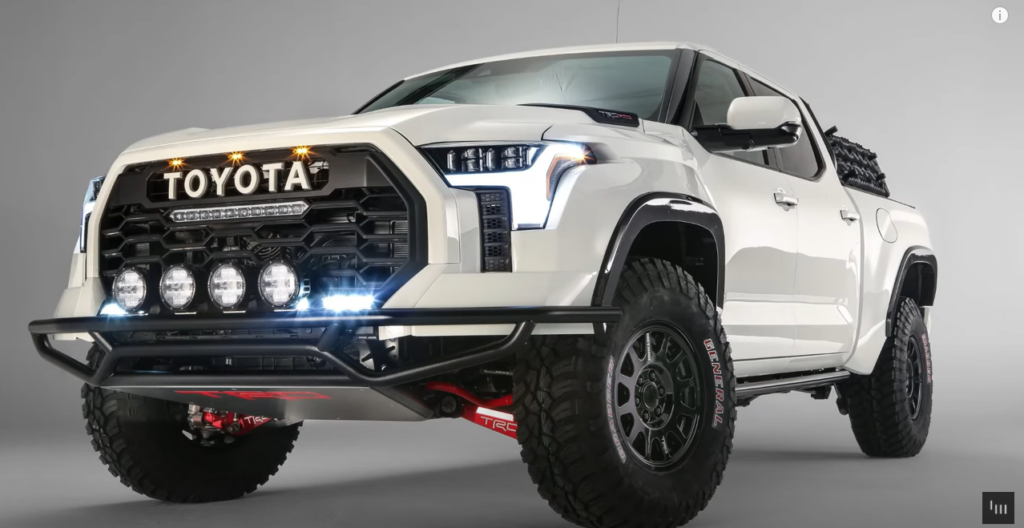 As of recent, the competitors of the Tundra TRD Pro, (Ram Rebel and Ford Raptor) have come out with even more intense versions. Ram introduced the TRX which is an extremely off-road capable truck but now features more outrageous styling and power than the Rebel. Which was already an impressive off-roader. With 707 horsepower, this truck sent Ford scrambling back to the drawing board. Ford now plans to come out with a Shelby variant of its Raptor to increase the already potent 450 horsepower.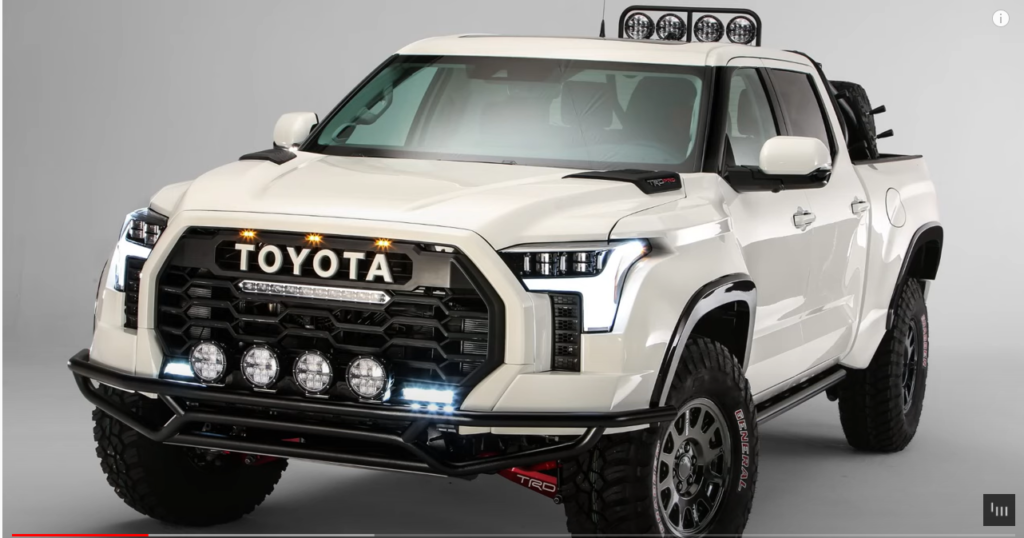 With these two new brutes on the block, Toyota now unveiled a more aggressive concept  of the TRD Pro called the "TRD Pro Desert Chase". TRD long travel suspension, low tire pressure designed tires, two spare tires, LED light bar, fuel and water containers, are just a few of the upgrades. This truck looks incredibly badass and is more capable than ever! Toyota does not have any official plans to sell this variant, but let us keep our fingers crossed!
Here is a technical video of some of the behind the scenes work of modifying the TRD Pro.