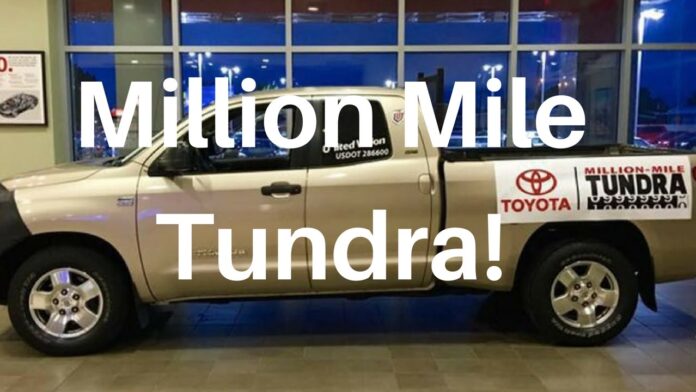 We all know someone who has gone through this. Car is falling apart, repair bills are starting to escalate, and the paint is starting to fade. There are two routes one can take, keep dumping money into the vehicle or go through the painstaking process of buying a new one. If you are one of those people in the market for a truck currently, I would HIGHLY recommend considering a Toyota Tundra. Don't just take it from me, check out these two unreal testimonials!
The first testimonial is this 2007 Toyota Tundra with a 4.7 liter V8. The owner averaged a staggering 120,000 miles per year. Shockingly, with this amount of mileage the engine was still original. The only severe issue that occurred was at 700,000 miles when the transmission no longer went into reverse. Toyota actually purchased this truck from the owner for extensive testing!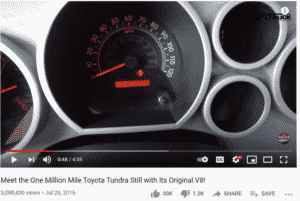 The second testimonial applies to ANOTHER 2007 Toyota Tundra with the 4.7 liter V8. As with the first example, the engine is original besides the water pump being replaced as well 3 alternators. Coincidentally, the transmission was overhauled at 790,000 miles. Both owners agreed that strict maintenance is imperative for longevity of any vehicle.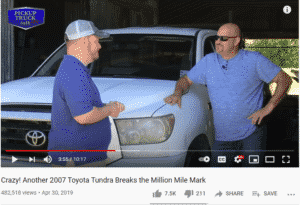 Do yourself a favor and consider buying a Toyota Truck if you are in the market. Toyota trucks may not have the most advanced technology. However, Toyota's truly strive in terms of reliability, durability, and longevity!
So what is the highest mileage vehicle you have ever seen?