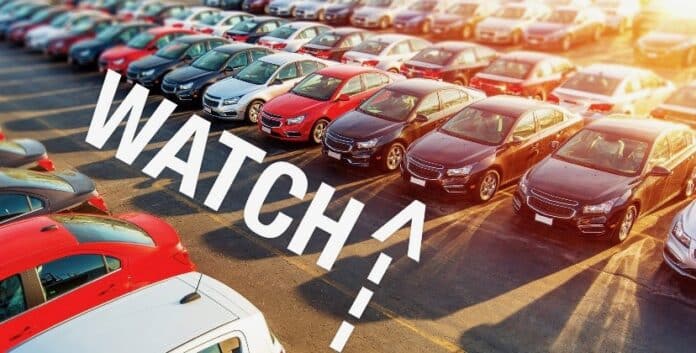 Typically, when someone is in the market for a used car, they need one desperately. Either their previous car is falling apart or it was totaled. Unfortunately, if you are in dyer need of a car, it is easy to overlook some potential problems on the vehicle. In this short video you will find out 3 things to look out for before entering a dealership!
It is imperative to gather your thoughts and not get too caught up in the car buying process. Many people fail to properly inspect a used vehicle. ALWAYS, ALWAYS, ALWAYS bring a used car to a trusted mechanic to have it inspected before signing any paperwork. The mechanic will be able to see if the car has been in an accident and inspect the mechanical condition of the car. Always check for accidents, rust, and maintenance records.
Falling in love with a dream car is a wonderful feeling. However, if you are not vigilant of the potential risks, you could be faced with expensive repair bills down the road.
Check out the video here: (2) YOU MUST WATCH THIS BEFORE BUYING A USED CAR – YouTube