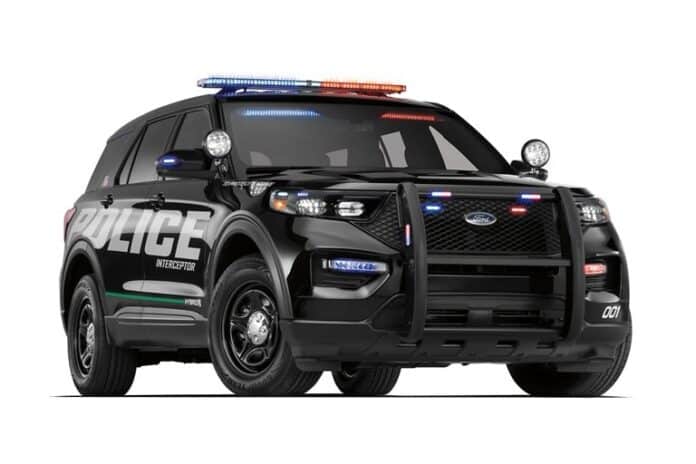 It probably has dawned on you from time to time that Ford police vehicles are EVERYWHERE. Most commonly is the Ford Explorer Police Interceptor and Crown Victoria. The Crown Victoria is slowly fazing out as it's production ended a decade ago and any remaining units are in tough shape. The Fusion is also a surprisingly popular car for unmarked vehicles in police departments. General Motors and Fiat-Chrysler also have their fair share with the Charger, Durango, Tahoe, Suburban, Caprice, and Silverado. However, both GM and FCA only make up about one-third of market sales combined. The other sixty-five percent all goes to Ford. So how did Ford dominate the police market? Check out this cool video below.
We would also like to point out that you may see many more hybrid police cars in the near future. Hybrids are fantastic for police departments as many of these cars idle for hours and hours at a time. Hybrids also can add more power, as seen in the new F-150 hybrid that puts out almost 600 pound feet of torque!
Also, what police car do you find the coolest?